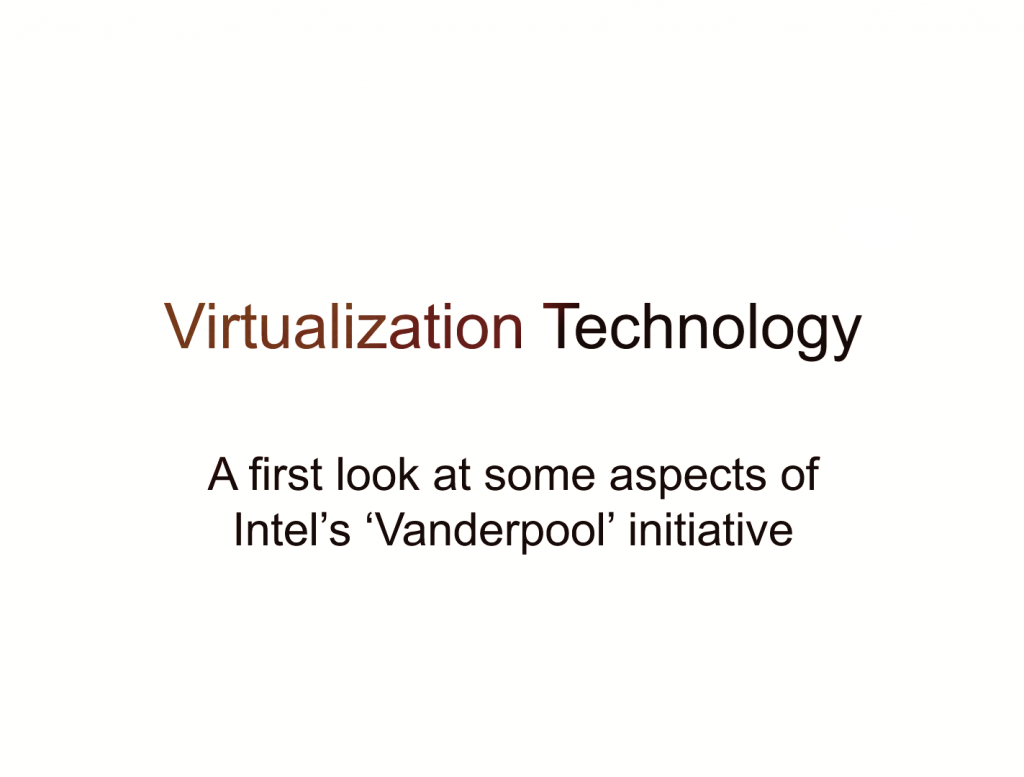 A few hours ago, I was working on Intel VT-x which enables a hardware support for virtualization then I saw the following slides which gives me lots of information about Hypervisor instructions,VMM, Virtual machine control structure (VMCS) and other practical information.
I don't know about its author actually but I should give my thanks to him/her for gathering this slides.
I think it worth a lot to read ,it can be downloaded here .